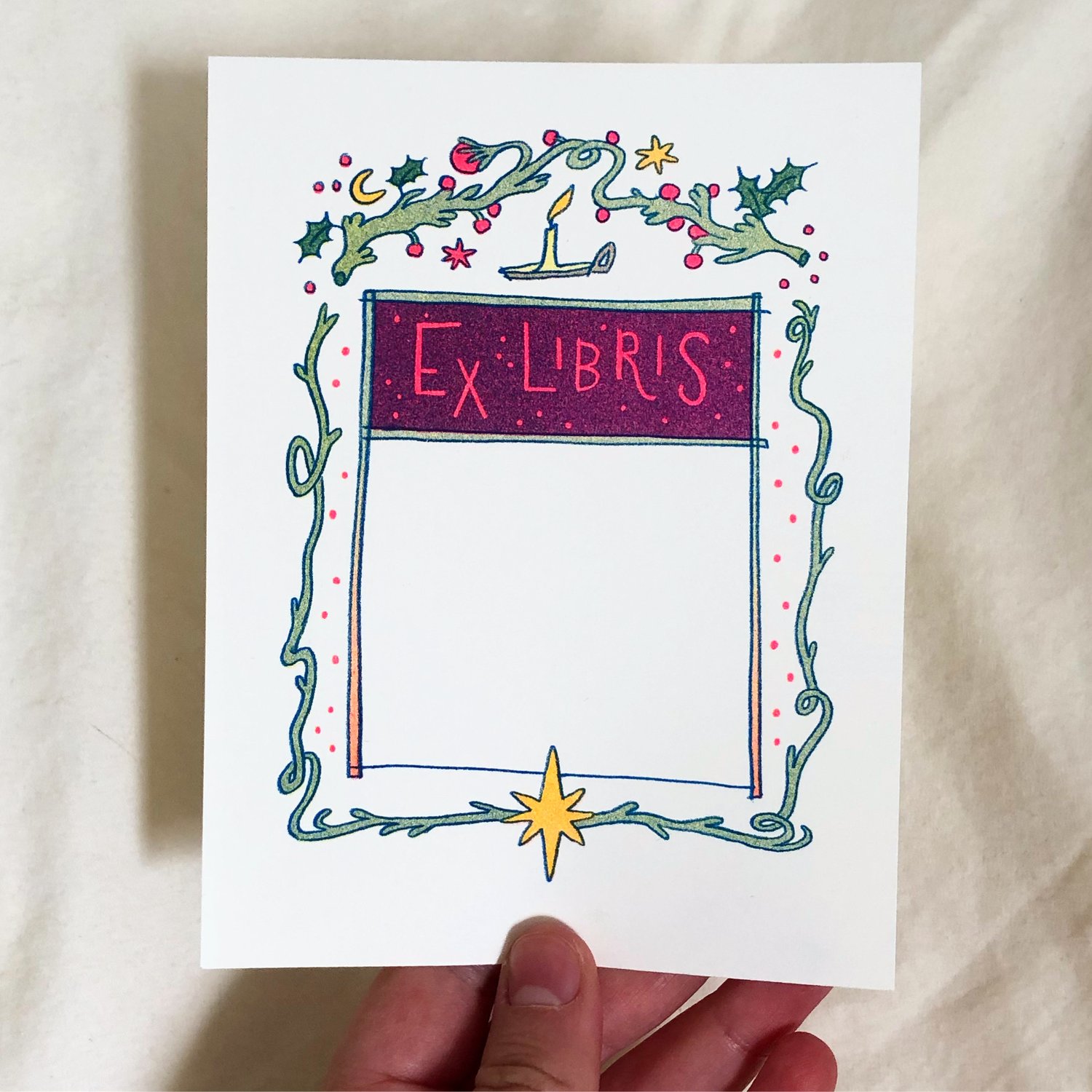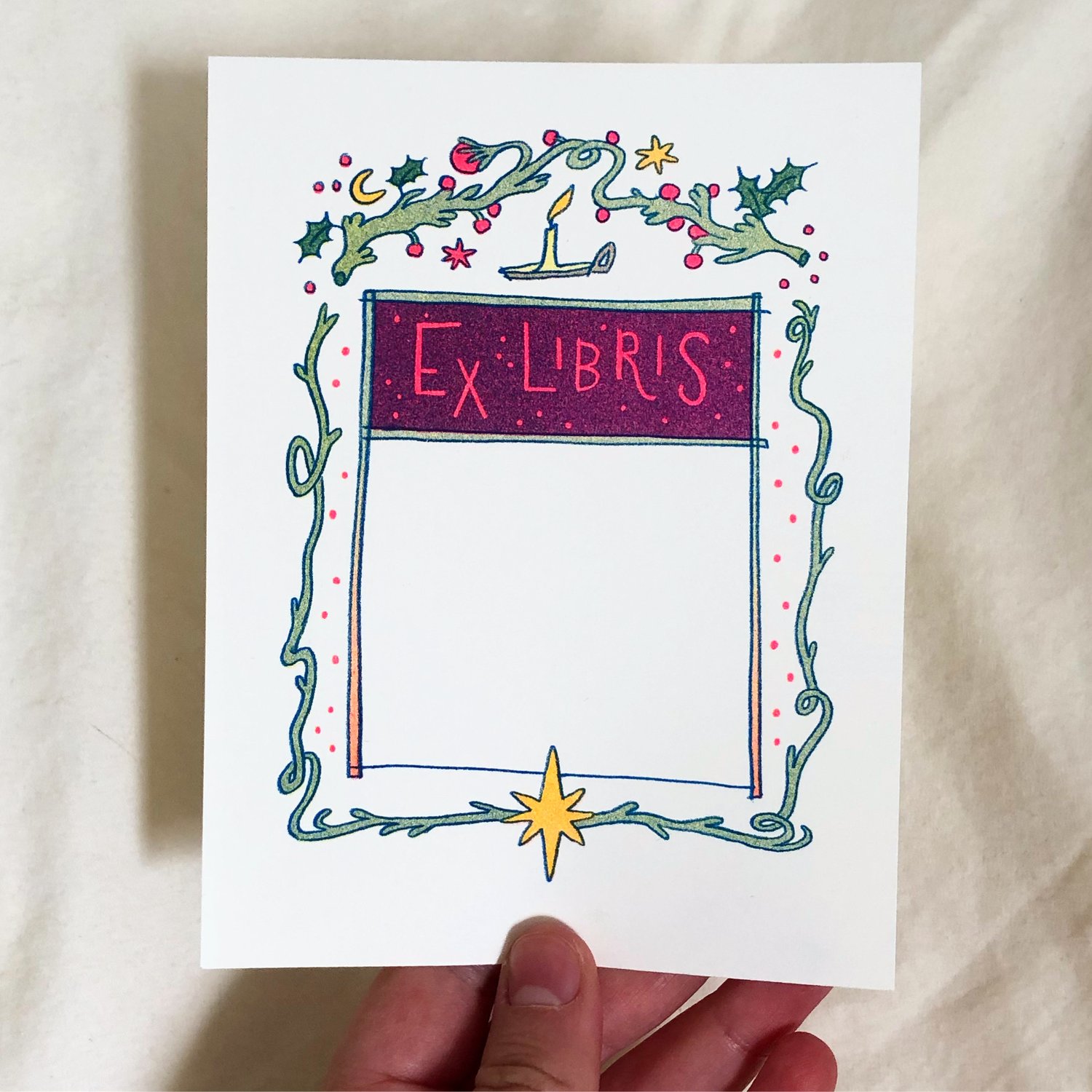 Ex Libris ~ Nutcracker Bookplate
$5.00
This is a Risograph printed book plate inspired by my graphic novel The Nutcracker and the Mouse King! This small three color print is 5.5 x 4.25" and made with blue, fluorescent pink and yellow ink.
The first known bookplate dates back to the mid-fifteenth century. For over 500 years this tradition has provided book owners the means to identify their treasures. Ex Libris actually means 'from the library of' and with your name or signature under the Latin phrase it lets friends, borrowers or whoever inherits the book know that this your treasure. I left a little more room on these cards for owners to have the option to write handwritten notes as well.
A book plate looks best when it is 'tipped in' to the front page or the end papers of your book. a narrow band of glue across the top is all that is needed. An acid-free glue stick works great or you can simply leave it in the front page of the book like a library card.
Risograph ink can be lifted from the paper by oils on your hand, while applying this bookplate to your book be sure only to touch the white/unprinted parts of the paper.